Meet Chef Evan LaValley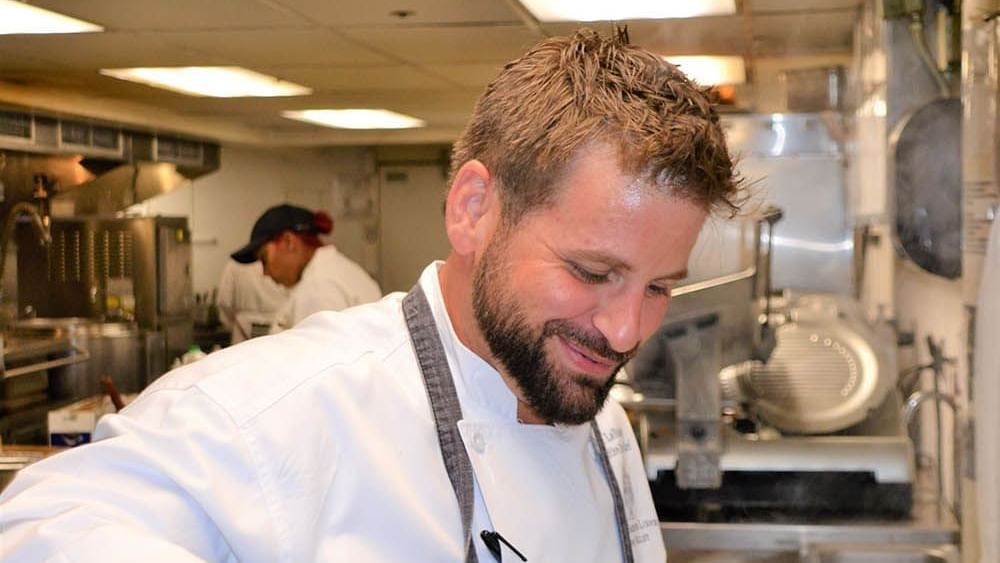 From world-class spa services, everybody's favorite ski locker service, award-winning dining, and more, you can be assured that plenty of time, thought, and energy went into making each detail of the guest experience.
One of the many passionate individuals that help Stein Collection to enhance your experience is Executive Sous Chef Evan LaValley. Chef LaValley has been with the Stein Collection team for eight years. He has remained integral to creating some of the dishes we all know and love and building a solid positive culture in the kitchens here at Stein Collection.
Chef grew up just down the road from the famous New England mountain town of Stowe, Vermont. Chef LaValley managed a popular restaurant in Georgia before returning to Vermont as an Executive Sous Chef at Stowe Mountain Resort before finding his way to Park City and Stein Collection.
Chef loves to spend as much time as possible outdoors and loves living in Park City because of all the outdoor recreation that is so easily accessible. He is a dedicated, enthusiastic runner, hiker, backpacker, and skier.
Chef LaValley is also an accomplished rugby player who has even traveled to Ireland to compete.
Chef LaValley loves to travel as often as possible, especially with his Australian Shepard, Juniper. He often finds some of his best inspiration as a chef and in life while traveling.
One of his all-time favorite dishes comes from northern Vietnam-Vietnamese Cao Lao, a deliciously simple pork noodle dish.
For cooking at home, Chef LaValley finds the key to be quality ingredients and taking time to enjoy the process of creating something wonderful.
While visiting Stein Eriksen Lodge, Chef recommends stopping in Troll Hallen Lounge for a quiet summer lunch on the patio. One of his favorite dishes is the Snake River Farms Pastrami Toast, with chow chow and caraway-stout mustard, served on rye.
When you see Chef LaValley around town, on the trails, or at the resort, say 'hello'!