How to Pack for a Ski Vacation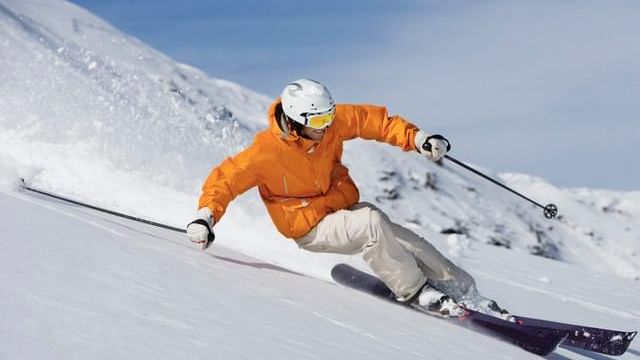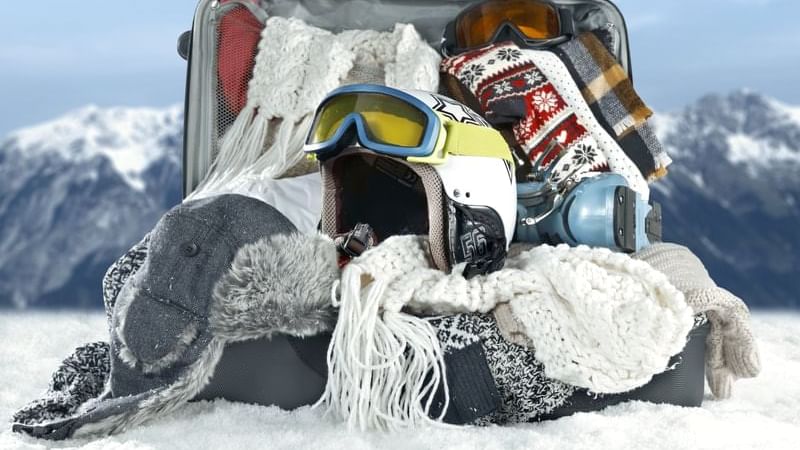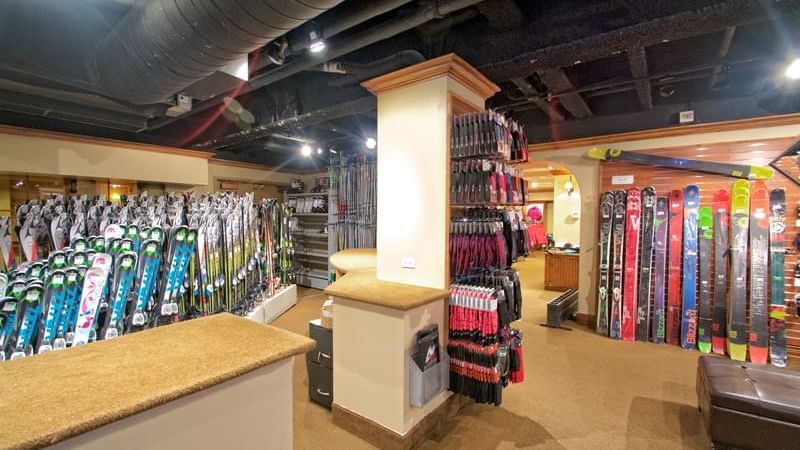 Your winter vacation is booked at The Chateaux Deer Valley, you're counting down the days until you'll be hitting the slopes, and the suitcases are ready to be packed. Between ski gear, après-ski attire, and everyday wear, there is a lot to remember to bring along. Be sure you're ready for all aspects of your getaway to Park City by properly packing all of the essentials.
Ski Clothing
When you're out skiing all day, you'll most likely encounter changing conditions, cold temperatures, and moisture. The best way to be prepared for all weather conditions is to layer. Start with a comfortable base layer. A merino wool layer is a good option if you will be skiing multiple days as it wicks moisture and controls odors to keep you fresh throughout your trip. Then, add a mid-layer. If the temperatures are forecasted to be pretty mild, you may only need a light vest. If freezing conditions await you, you may want something a bit more robust like a down puffy. Complete your ski outfit with a waterproof or water-resistant jacket and snow pants.
After you have all your layers in order, accessorize! Neckwarmers, an extra beanie, and comfortable ski socks will help you stay warm and comfortable as you ski. Your socks should be tall, on the thin side, and comfortable. Your ski boots will help keep your feet warm and if your socks are too thick you run the risk of cutting off circulation to your toes.
Be prepared for your day on the slopes by packing:
Comfortable baselayers
Midlayer (down or synthetic puffy or a vest)
Ski jacket and snow pants (waterproof or water-resistant)
Neckwarmers
Beanie
Ski socks
Ski Gear
To save on baggage costs, unnecessary hassle, and extra time at the airport, leave your skis and poles at home and rent from the onsite rental shop, Ski N See. The shop also sells jackets, helmets, goggles, and rents out ski boots so you can leave all of those at home too if need be. If you would like to bring your own gear, all you will need for your day on the slopes is:
A Helmet
Goggles
Gloves/mittens
Ski boots
Off the slopes
Even though you are coming to The Chateaux to ski, there are still going to be large portions of your vacation is going to be spent off the slopes. Whether you're taking a day off at Le Spa, taking our complimentary shuttle to Historic Main Street in Park City to stroll between the boutiques, or joining us in Cena Lounge for après-ski drinks and food, you'll need a few other items aside from your skiing clothes to be prepared for all facets of your vacation:
Après-ski outfits
Bathing suit for our outdoor heated pool
Comfortable shoes for walking
Sleepwear
Toiletries
When you are prepared with all the gear and clothing needed for a ski vacation, you can thoroughly enjoy your time on the slopes and around Park City. However, should you forget anything, there are plenty of nearby shops and stores to pick up the essentials. The onsite Ski N See shop is a convenient stop top pick up your ski rentals and any forgotten ski clothing while the Le Sundry shop in the main lobby is well stocked in case you forget to pack any toiletries. Our helpful Concierge staff can recommend shops and stores for you as well to ensure that you can enjoy your time here at The Chateaux and at Deer Valley Resort.