Winter Pairing at Cena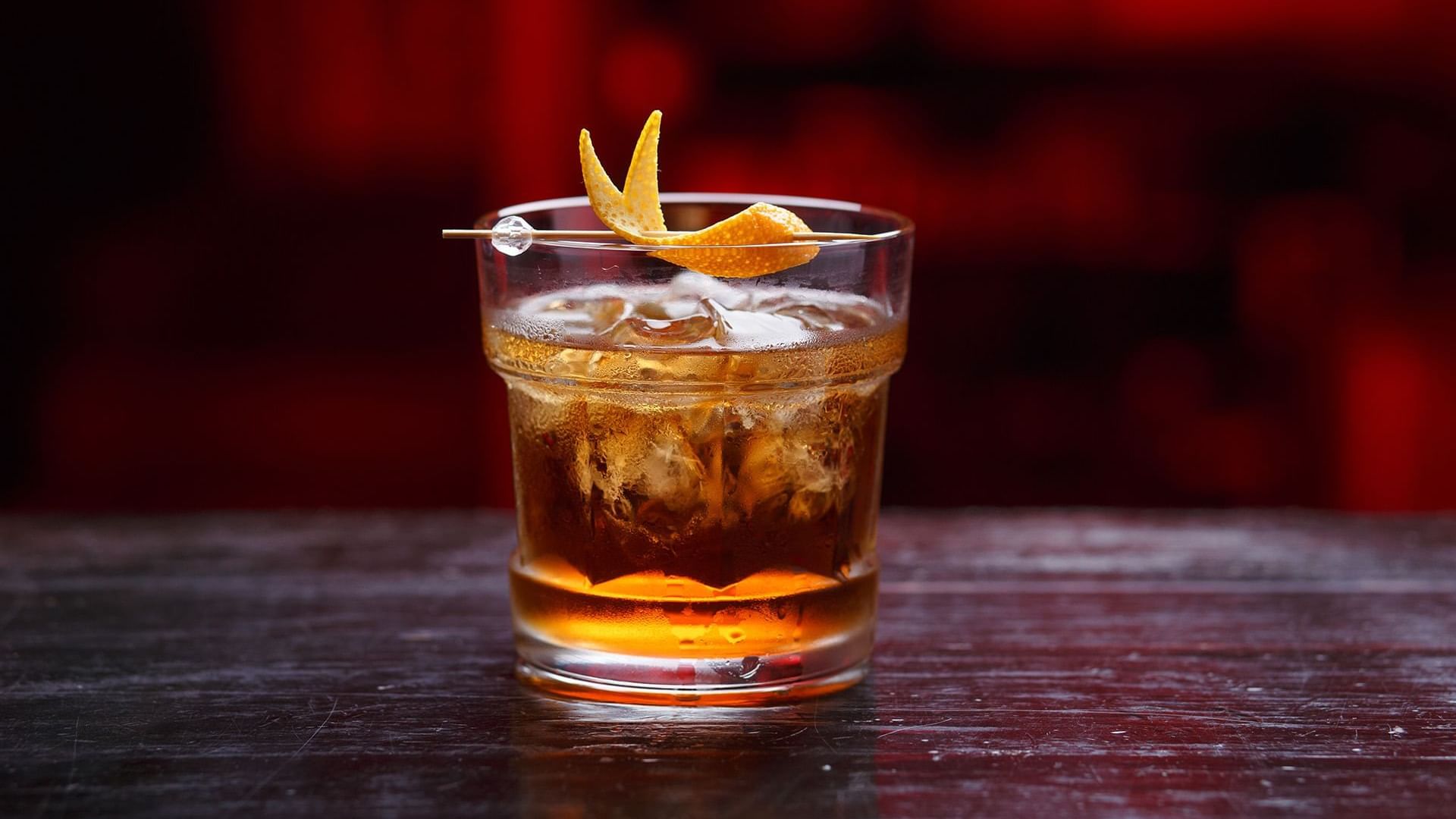 Cold weather and falling snow make us want to cozy up after a day on the slopes with a hearty dinner. Here at The Chateaux, we're heading to Cena Ristorante & Lounge for our cold weather meals. The new 2020 winter menu has arrived and is full of delicious, savory Italian dishes. A favorite winter meal, a Sweet Potato Gnocchi paired with the classic holiday Amaretto & Ginger cocktail, is sure to warm up any winter day. Try your hand at making it yourself with the recipe below, or let our expert staff treat you to this delightful meal and cocktail in our restaurant.

Amaretto & Ginger cocktail:
Buffalo Trace Bourbon
Cock & Bull Ginger Beer
Top with Amaretto Disaronno
Garnish with a slice of lime

Restaurant Manager Jeremy Ray explains why this cocktail pairs so well with one of our favorite dishes, the Sweet Potato Gnocchi.
"The earthy flavors in the gnocchi will be accentuated by the almond in the Amaretto and the ginger in the drink. With whiskey as its main liquor, the drink dances along with the dish taking and giving flavors as they complement each other. The sage brown butter adds a richness to this dish that highlights the hazelnut's flavor and the almond is a natural complement to the hazelnut. You will find this drink is hearty enough to stand up to what the butter brings to the dish. Both the dish and the drink have an inquisitive amount of depth and complexity which you will find add new dimensions to each other with every bite and sip."
Chef Wellman at Cena Ristorante provided us with the recipe for the delicious Sweet Potato Gnocchi to warm up your evening should you choose to stay in.

Sweet Potato Gnocchi

Serves 8-10

1 each Roasted Sweet Potato
1-2 cup All-purpose flour
1 each Whole egg
2 tsp Salt


Preparation
1. Wash sweet potatoes
2. Place sweet potatoes in oven at 350 degrees until tender, about 20-30 minutes.
3. Peel potatoes as soon as possible after removing from the water (without burning yourself). Be mindful that you want to work quickly so you can prepare the potatoes when they are hot. You can either push the potatoes through a ricer, or one at a time on the cutting board using the tines of a fork. Run the fork down the sides of the peeled potato creating a nice, fluffy potato base to work with. Don't over-mash – you are simply after an even consistency with no noticeable lumps.
4. Let the potatoes cool spread out across the cutting board – ten or fifteen minutes. Long enough that the egg won't cook when it is incorporated into the potatoes.
5. Pull the potatoes into a soft mound. Drizzle with the beaten egg and sprinkle 3/4 cup of the flour across the top. A metal spatula or large pastry scraper are both great utensils to use to incorporate the flour and eggs into the potatoes. Scrape underneath and fold, scrape and fold until the mixture is a light crumble. Very gently, knead the dough. This is also the point you can add more flour (a sprinkle at a time) if the dough is too tacky. The dough should be moist but not sticky. It should feel almost billowy.
6. Cut it into 8 pieces. Now gently roll each 1/8th of dough into a snake-shaped log, roughly the thickness of your thumb. Use a knife to cut pieces every 3/4-inch. Dust with a bit more flour.
7. To shape the gnocchi hold a fork in one hand and place gnocchi against the tines of the fork (or gnocchi board). Use your thumb and press in and down the length of the fork. The gnocchi should curl into a slight "C" shape. Set each gnocchi aside, dust with a bit more flour if needed, until you are ready to boil them.
8. Either reheat your potato water or start with a fresh pot (salted) and bring to a boil. Cook the gnocchi in batches by dropping them into the boiling water. They will let you know when they are cooked because they will pop back up to the top. Fish them out of the water with a slotted spoon ten seconds or so after they've surfaced. Have a large platter ready with a generous amount of arugula pesto. Toss gnocchi in melted butter with sage.
9. Top with a generous amount of fresh grated parmesan cheese and toasted, crumbled hazelnuts!


Jeremy, Chef Wellman, and the entire team at Cena Ristorante & Lounge are extremely knowledgeable and love sharing their foodie wisdom. When you dine with us at Cena, never hesitate to ask for pairing suggestions. Call (435) 940-2200 and make a dinner reservation today to savor our new winter menu and holiday dishes to warm up after your day on the slopes.