Utah Olympic Park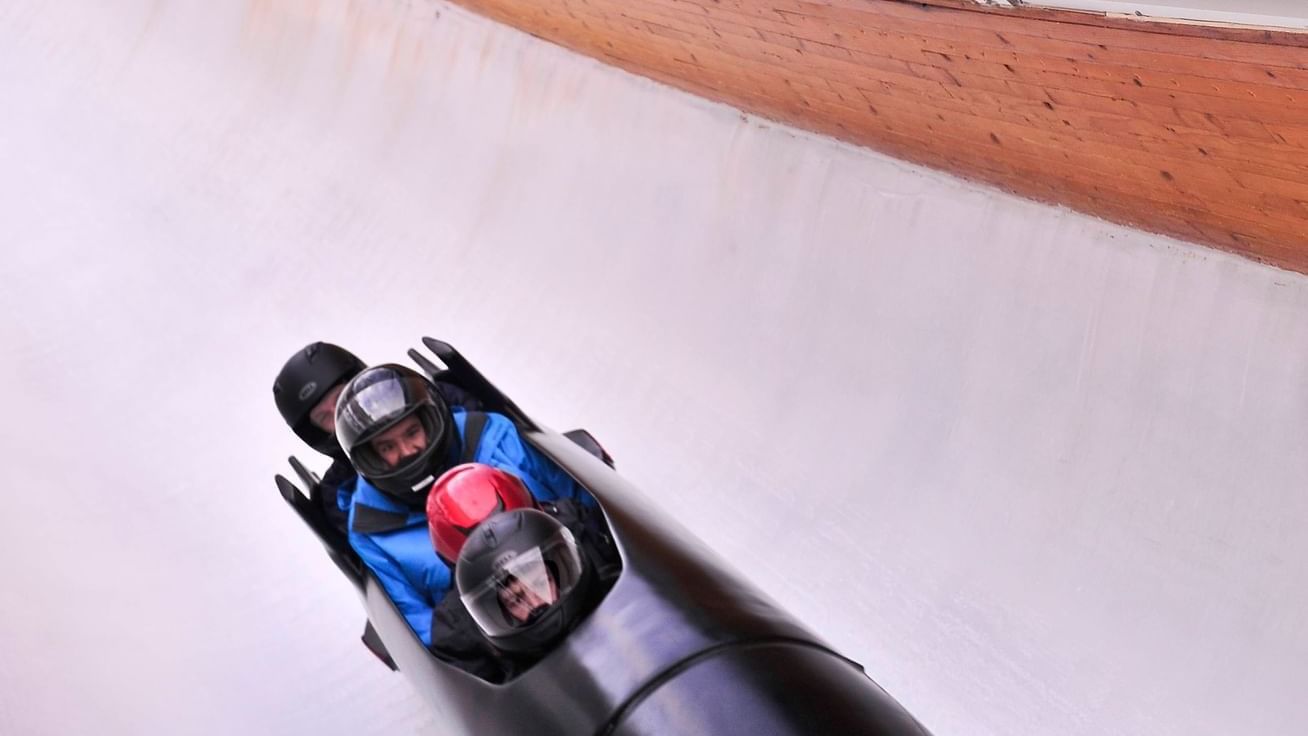 Utah Olympic Park was built for the 2002 Olympic Winter Games. The venue is home to one of only four sliding tracks in North America, six Nordic ski jumps, a 2002 Winter Games museum, and plenty more within nearly 400 acres of rolling mountains and picture-perfect scenery. The park is focused on developing and growing participation in winter sports and remains a training facility for the United States Olympic Committee and many Olympic hopefuls.
The museum is free and open to the public daily. This informative, family-friendly museum is filled with fascinating historical facts about the Olympic Winter Games, uniform displays, event information, videos, and interactive exhibits that are both educational and amusing. The museum offers a great opportunity to escape the cold and have some fun indoors at an affordable price. You will find something for everyone while visiting the museum. And be sure to check out the Stein Eriksen exhibit while you are visiting.
The park also offers the once-in-a-lifetime opportunity to experience an Olympic-level bobsled ride led by a professional pilot. The track was home to bobsled, skeleton, and luge events during the 2002 Olympics - and remains active for training and national and international competitions for those sporting events. While your bobsled ride may only last up to a minute, it is a memorable and thrilling experience that is almost impossible to have anywhere else. In addition, Utah Olympic Park offers training opportunities for young athletes looking to gain valuable experience and training on the track.
For those planning to visit during warmer months, thrilling activities such as zipline, alpine slide, adventure courses, and extreme tubing rides are available, as well as the Flying Ace All-Stars Freestyle Aerial shows on the weekends.
In addition to the many activities hosted at the venue, you can also participate in several fundraisers and events throughout the year, such as the annual Anti-Gala, which will be held on Feb. 27, 2021, and benefits the Utah Olympic Legacy Foundation to provide scholarships to young athletes. These events are packed with festivities such as ski and snowboard races, biathlon, and Nordic jumps, and of course, food and cocktails.
As always, our concierge team is prepared to assist you in planning the perfect Park City vacation, no matter the time of year. If you are interested in participating in activities at Utah Olympic Park, please call (435) 658-9518. We are eager to help you make the most of your Park City vacation.